Meet Discowl!
June 2022
This year we won the chance to decorate an owl sculpture for Ipswich's Big Hoot 2022.
We took delivery of the sculpture in January and it took us two months to transform it into a disco glitterball with thousands of individual glass mirror tiles.
Discowl can be found in the Buttermarket Shopping centre (our sponsor) until 11 September, then all the owls will be auctioned with all profits being raised for St Elizabeth Hospice on 15 September.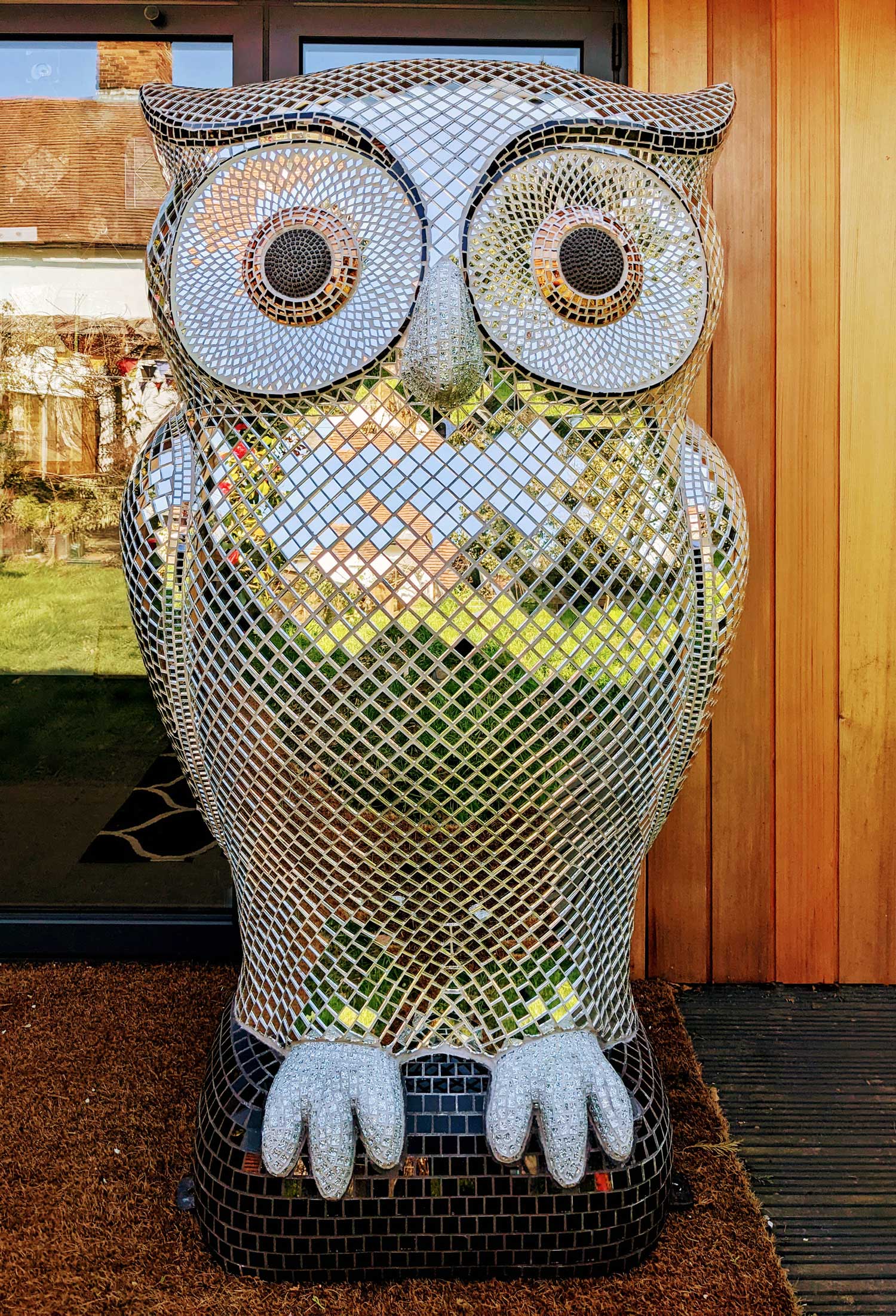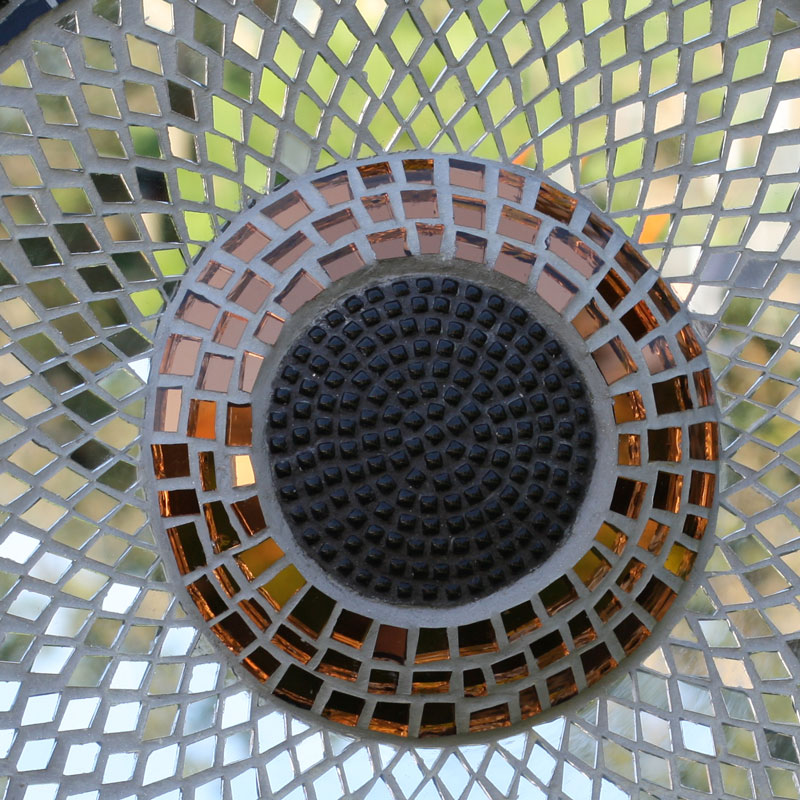 Here are some pictures of the work in progress.