The Hay Wain captured in cardboard—charity auction
We created a cardboard version of The Hay Wain for Holbrook village's 'Best of British' garden trail in May 2023.
It was suggested that we auction it in aid of the charity that the trail supported: the two village football teams, The Swan, and Holbrook Hornets.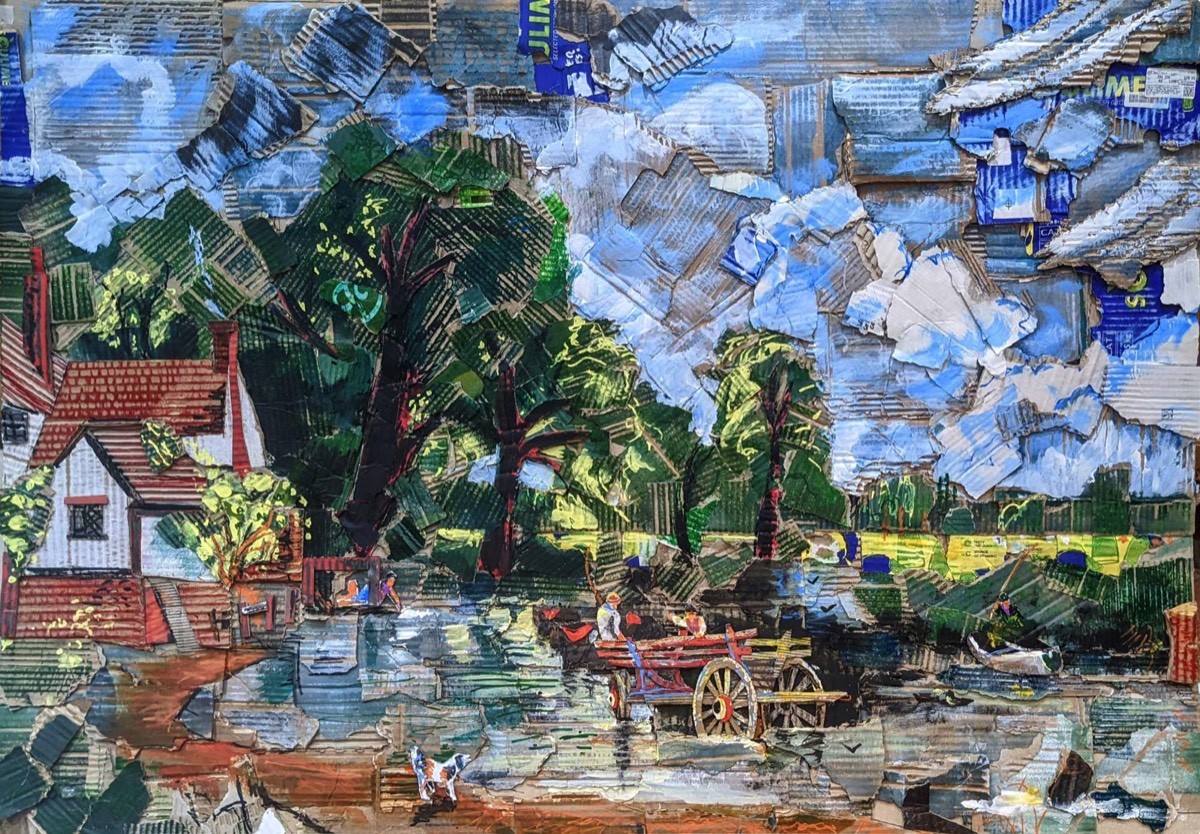 The picture measures 92 × 130cm or 36 × 51" in old money. It will be on display at the gallery throughout May if you'd like to see it. If you have a wall big enough for it and would like to buy it please place a bid!
We'll run the auction until 31 May at midnight. To place a bid, E-mail us (or call us) with the amount you'd like to pay. We will update this page with the current highest bid. Bidders will remain anonymous, and we will contact anyone who is outbid as the auction progresses.
Good luck!

UPDATE
As this page isn't updated automatically, and we foolishly set the deadline at midnight on 31 May, it will be difficult for us to deal with any last minute bids!
Therefore, we will let anyone who has already placed a bid know the final highest bid received. We'll then keep the auction open just for those previous bidders throughout the morning and will finally close the auction at 12noon on 1 June.
The final winning bid was £307 Number of bids received: 15