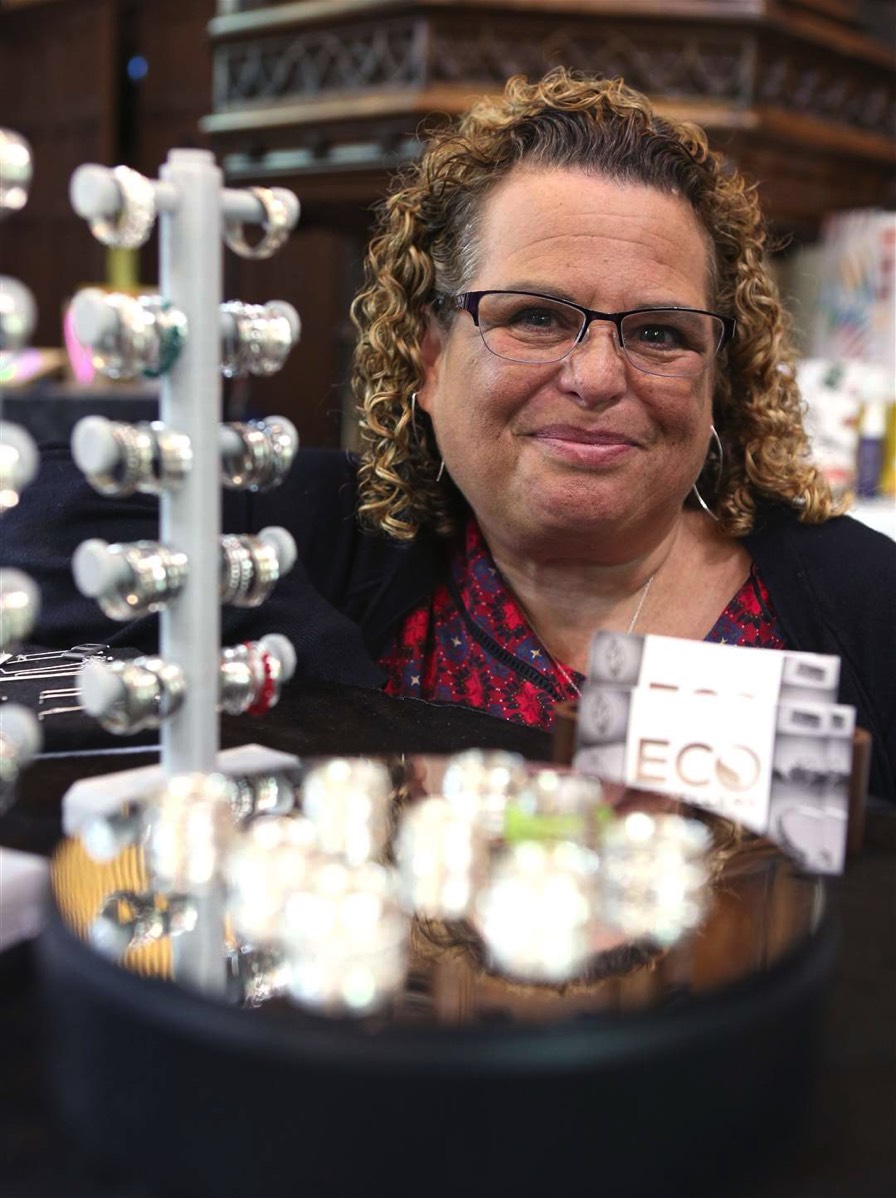 Diane Levitt — Eco Jewellery
Diane's work usually starts with a want to reproduce a line or shape she has found in nature, and living in Constable country gives her endless inspiration.
She is a silversmith and jeweller and she links her work back to nature by using recycled and ethically sourced materials. Diane uses enamels, stones and glass to add colour into her designs, quite often she can be found walking on the beach while on holiday looking for washed up broken bits of sun-bleached coral to add into her work.
All her work is hand made and unique. Although some may be repeated they are never identical. She enjoys doing commissions and working with clients in making special sentimental works of art.
Diane was a full time teacher in secondary schools but you can also find her teaching jewellery at the Essex Wildlife Trust from time to time.
Graduated from the John Cass Department of Art in Silversmithing, Jewellery and Allied Craft in 2001 winning a Goldsmiths Company Metal Bursary and a British Jewellers Association Certificate of Merit.